SIP Application Logic Scripting Platform

The N-Squared SIP Application Server is a general-purpose platform which is appropriate for a wide range of SIP call-handling services such as:
Number Portability
Call Screening
Closed User Group
In-Calling Services (e.g. Self-Management, Vouchers, Information)
Out-Calling Services (e.g. One-Time-Password, Voice Reminders)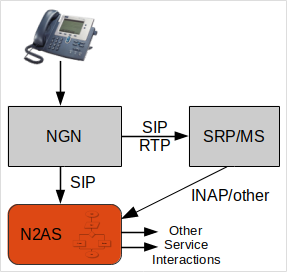 The N2AS has built-in support for announcements and digit collection, meaning that it can equally be used as general-purpose, in-network, script-driven IVR appliance, including script-driven Automated Call Distribution (ACD) interactions.
Note that while the N2AS platform can be used to implement ACD scripts managed by the platform administrator, sites looking to support a large-number of ACD services, or looking to offer self-managed ACD services, with account management, and graphical ACD flow design will need to also deploy our separately-licensed N2ACD-SIP product.
Documentation
User & Technical Guide
Protocol Conformance Statements
Image Gallery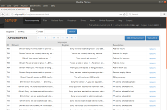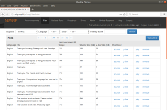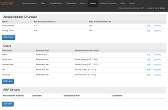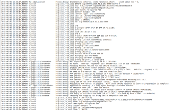 Supplementary Features
Each inbound or outbound call is controlled by arbitrary scripted service logic, written in the Lua Scripting Language - a lightweight, high-level, multi-paradigm programming language designed specifically for embedded use in applications such as this one.
Lua provides a full service logic language, including string manipulation, mathematics, control statements, libraries for JSON, XML, and many other encodings and APIs. In addition, scripts may also use convenient pre-defined callouts for:
REST Client requests
SOAP CLient requests
Database Lookup/Update requests
Diameter Client requests
OCNCC FOX Client requests
The N2AS logic may read information from a local or remote database. Note that the default N2AS deployment does not include a database – any database creation or data management is a site-specific extension.
Deployment Notes
Platform Sizing
The N-Squared SIP Application Server is ideal for small/medium-sized operators needing a cost-effective, highly flexible SIP Application Server appliance for rapid rollout of
The solution is laterally scalable with N+1 deployment for High-Availability, Geographic Redundancy, and to support increased traffic growth.
OSS/BSS Features
N2AS has Administration GUIs for audio file management and platform monitoring. Standard Operational features include Alarms, Statistics, and Event Data Records.
The SRP generates Event Data Records including:
SIP EDRs describing the SIP voice trunk interaction.
INAP EDRs describing the INAP call control interaction.
N2SVCD Components
The N2AS is built on the N2SVCD framework. The following diagram shows the N2SVCD components which are deployed for N2AS: